17 October, 2023
Invitations sent for the 2023 Topgun & Topgun Stayers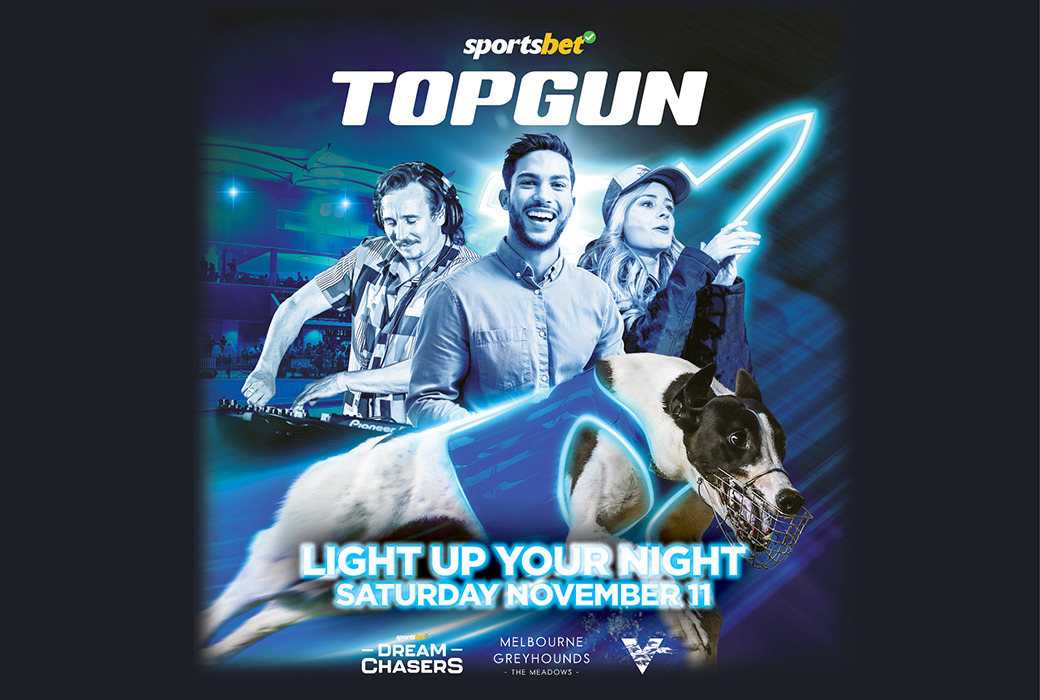 The Melbourne Greyhound Racing Association (MGRA) has sent out 'invitations to nominate' for this year's Group 1 Sportsbet Topgun & Topgun Stayers events to be held at The Meadows on Saturday night 11 November 2023.
Connections who have received invitations to nominate now have until 10am on Friday 27 October 2023 to lodge a nomination with Greyhound Racing Victoria (GRV) should they wish to be considered for a position in the final fields.
MGRA CEO Scott Wuchatsch noted it will be a tough year for the panel to select their top eight.
"Every year, the panel have a difficult time selecting the final fields and this year is no exception with some very talented greyhounds set to miss a spot come November 11.
The MGRA has made the decision to slightly alter the conditions with the selection panel now given full autonomy to invite any greyhound deems worthy of a nomination.
"The Sportsbet Topgun is one of the great races on the racing calendar and we believe with the slight alteration to the conditions, it allows our expert panel the capacity to put together the best possible race."

The Group 1 Sportsbet Topgun carries first place prizemoney of $150,000 for the Sprinters and $75,000 for the Stayers, with greyhounds looking to emulate the deeds of Photo Man and Moraine Suzie, the winners of last year's events.