16 January, 2023
Rex Griffin retires from the MGRA board, as a new Director is named.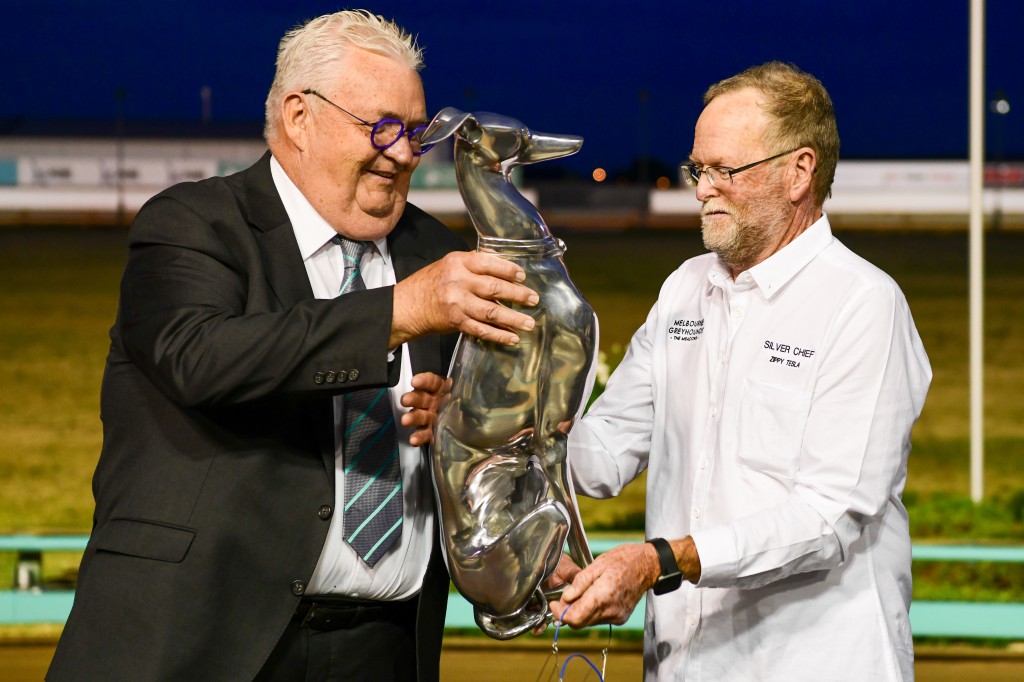 Thank you Rex Griffin!
After nearly 17 years of continuous and dedicated service to the Melbourne Greyhounds (The Meadows), Board Member Rex Griffin has announced his retirement from the role.
Rex joined the Board of Melbourne Greyhounds in 2005 and has been a constant through many years of change in the industry. His passion for the promotion and marketing aspect of the Club has greatly contributed to the reputation of The Meadows as a first-class entertainment, hospitality and racing venue in northern Melbourne.
"Melbourne Greyhounds will forever be indebted to Rex for his passion and enthusiasm in promoting The Meadows and the sport of greyhound racing," said Melbourne Greyhound Chairman Eddie Caruana.
"Rex has given so much to the Club over many years and he will certainly be missed as valuable contributor on the Board. Whilst he may be stepping down from his official role, we are confident that both Rex and Hazel will remain regulars on a Saturday night at The Meadows".
Replacing Rex on the Melbourne Greyhounds Board is Mark Dooley, who has a lifelong association with the greyhound racing industry in various roles as both a participant and administrator. Over the past decade, Mark has built a successful career in the corporate world and brings a wealth of business experience to the Melbourne Greyhounds Board.
"Mark has a lifetime of knowledge across all areas of the racing industry, and we are delighted to welcome him onto the Melbourne Greyhound Board." Eddie added.
For any enquiries, please contact Melbourne Greyhounds Racing & Media Manager Corey Smith at csmith@grv.org.au or (03) 9355 5222.