10 November, 2022
Picture Perfect – Topgun Photo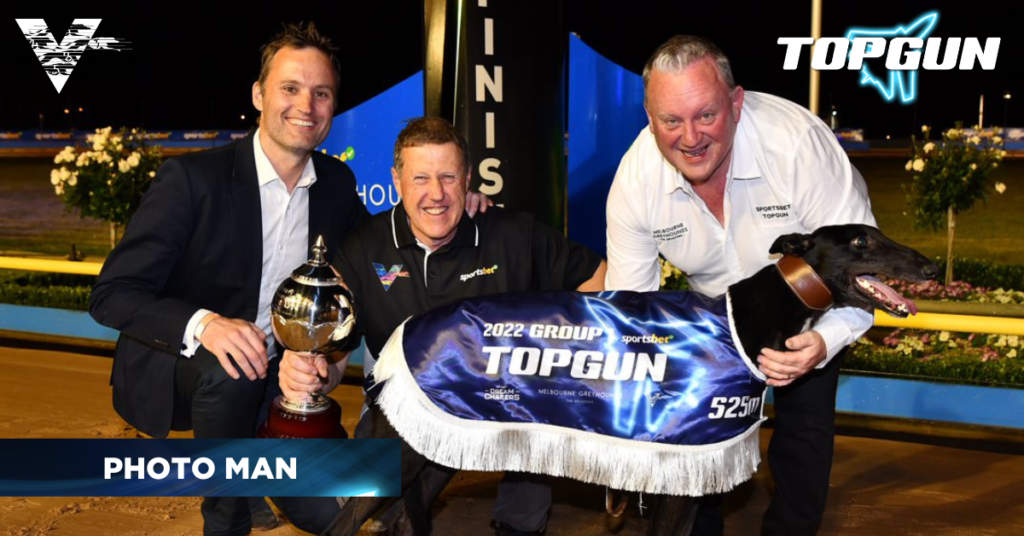 Top Gun win – a photo with taking
Photo Man completed an incredible Topgun double for reserves with an upset all-the-way victory in the $233,250 Group 1 Sportsbet Topgun (525m) at The Meadows on Saturday night.
Trained by cousins Gavin Clifton and David McKenzie at Tynong North in Gippsland, Photo Man was selected as first reserve for the Topgun and was elevated into the field on Wednesday following the scratchings of interstaters Goods Odds Cash and Orchestrate.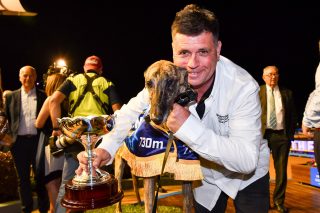 Earlier on the opening night of the inaugural Sportsbet Dream Chasers Festival, first reserve Moraine Suzie stormed home to take out the G1 Topgun Stayers (730m).
Gaining a start from Box 8, Photo Man was a $20.20 outsider in the invitational sprint, with superstar Wow She's Fast $2.50 favourite, despite an awkward Box 5 draw.
"I don't know what to say. From not being in the race, to being in the race, to drawing the car park."
Having his first start since running third in the G1 Adelaide Cup on October 7, Photo Man showed great speed to cross the hand-picked field from the outside alley and he scooted clear in the back straight, as headline act Wow She's Fast was shuffled back to the rear of the field.
After opening up a huge mid-race lead, Photo Man defeated Million Dollar Chase hero McInerney($13.50) by two lengths in 29.91sec, with Western Australian Vice Grip ($19.60) running third.
"Absolutely unbelievable – it's staggering!" a jubilant Gavin Clifton told Corey Smith on Racing.com's coverage.
"I don't know what to say. From not being in the race, to being in the race, to drawing the car park.
"The story will come out eventually about what we've been through in the last few weeks with this dog, with a split webbing in Adelaide.
"My cousin Dave (McKenzie) and I have worked really hard, so hard, to get him up in the last few weeks, down the beach, salt water. To get him over the line is enormous.
"This is a pipedream. I'll have to get Dave to pinch me to make sure it has happened."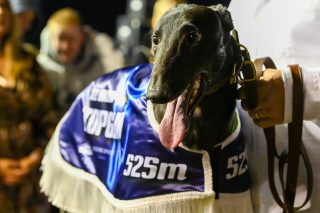 Photo Man, a son of 2017 Melbourne Cup winner and Topgun runner-up Aston Dee Bee and Amlin Mystique, was bred by and named after Gerrie Sneyders.
He's now won 13 of his 32 starts, with the $150,000 Topgun winner's purse boosting his earnings to $425,005.
The Topgun was Photo Man's second Group success, having won the G2 Flying Amy Classic in Brisbane in June, while he'd finished third in both his previous G1 appearances, in the Adelaide and Brisbane Cups.
"It's super exciting. What this is going to do for his stud career is enormous. He's the best dog we've had by a long way," Clifton said.