22 August, 2023
Eddie leaves a wonderful legacy for all to follow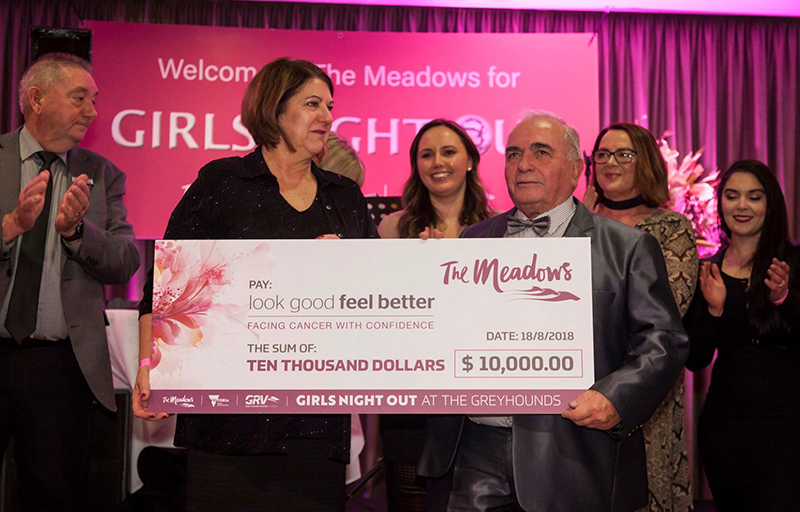 After 28 years of dedicated service to the Melbourne Greyhound Racing Association, Edwin (Eddie) Caruana has officially announced his retirement from the MGRA Board.
Joining the MGRA Board in 1995 and becoming Chairman in 2001, Eddie's tenure commenced during a tumultuous time for the Club, when it was required to exit Olympic Park and find a new home, eventually landing on the current site in Broadmeadows.
During Eddie's tenure he has helped guide The Meadows into a world-class racing and events venue, a valuable contributor to the northern metropolitan community, and the home to an incredible ten Group 1 races, as well as The Phoenix: the world's richest greyhound race.
"The MGRA Board and members, all Victorian participants and the greyhound industry in general, should be forever grateful for Eddie's contribution to the sport over an extended period" said Melbourne Greyhounds Chair Dr Barbara Backhoy.
"Eddie has been a knowledgeable, empathetic and approachable leader who has helped shape not only our Club, but greyhound racing in general. He understands the value of strong and positive relationships and working together for the benefit of our sport, he is a true legend of greyhound racing".
Replacing Eddie on the Board is Anthony (Tony) Gwynne, a health and safety professional with a passion for greyhound racing. Tony has a long history as a greyhound owner and is a big advocate for straight track racing, areas of expertise which will be invaluable to the MGRA Board. The MGRA Board for 2023 now comprises of Dr Barbara Backhoy (Chair), Terry Davis (Vice-Chair), Len Ketelaar, John Hutchison, Troy Iwanyk, Mark Dooley and Anthony Gwynne.
For any enquiries, please contact MGRA Racing & Media Manager Corey Smith at csmith@grv.org.auor call (03) 9355 5222.